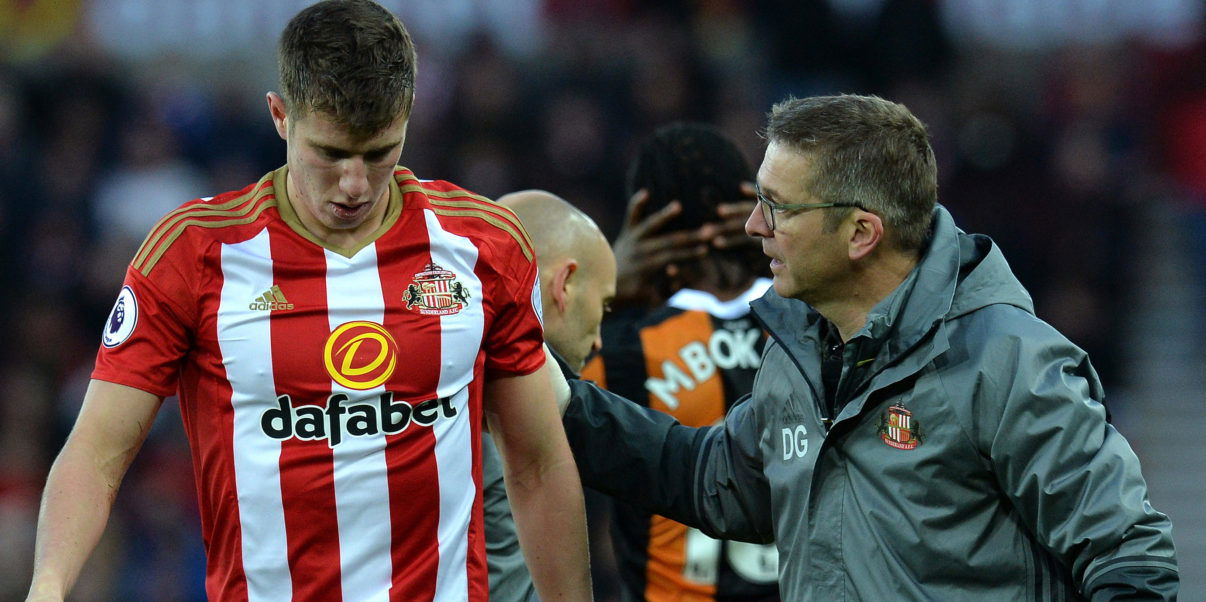 Sunderland's season so far… what a ride we've had already!
With Christmas over and the New Year a distant memory, what better way to sink into a deep depression than by casting your mind's eye over the past four and a half months at Sunderland Football Club?
Stiff drink not compulsory, but definitely advisable . . .
The last few years (or decades, depending on who you speak to) have been the usual rollercoaster ride for Sunderland fans. We've had numerous last ditch relegation dodges, far more managers than we should, several controversies which must have proved a living nightmare for the club's legal team, some ill-timed player tweets and a shocking financial analysis that makes Sepp Blatter look like a spendthrift –  we've not had an easy ride of it.
In the summer of 2016, it looked as things were finally beginning to look up. We had escaped relegation again (at the expense of the Mags, not that that gave us pleasure in any way you understand). We had a manager who looked like he was going to offer a bit of longevity and stability – Sam Allardyce had steadied the ship and looked to have the ability to scout and sign some semi-decent players at last (who would have expected Khazri, Kirchoff and Kone to do as well as they did when they first arrived on Wearside?)
The average lifespan of a Sunderland manager had been looking shorter than Luis Suarez's fuse in recent years but with Sam it looked as though this might finally change.
Until the middle of July, when poor old Roy had his summer spoilt by those bolshie whippersnappers from Iceland and Sunderland's equilibrium was torn apart faster than you can say "million pound pay rise."
Ellis Short must have the names of possible managerial candidates tattooed on his retina the amount of time he seems to spend choosing a new one. Apparently David Moyes had been on the wish list for some time – lucky old him! His announcement as Sunderland's new gaffer was met with a somewhat muted response from the Sunderland fans – by his own admission, he's not the most exciting of managers.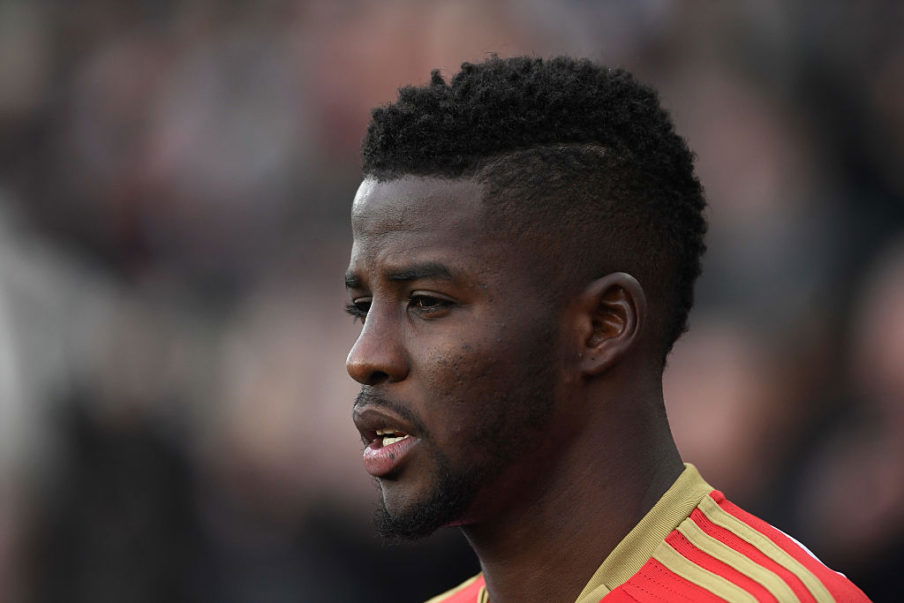 Moyes tried his best with the coppers that he'd been given to play with and the three weeks he'd been given to spend them. He signed more players than you'd expect as the pendulum swung on the ticking clock that is the transfer window, although they didn't exactly fill the fans with much cheer.
Old Manchester United friendships were cashed in on to lure McNair and Love to Wearside, and it wasn't long before the defensive duo were being spoken about as if they were two sides of the same coin. Richard and Judy, gin and tonic, Phil Brown and false tan: McNair and Love. Where did one end and the other begin?
Djilobodji, Januzaj, Manquillo, and Denayer all had experience if nothing else. The Everton phone book (not to mention the magic sponge) was dusted down for Stephen Pienaar and the search for the man with the most bizarre haircut in the SR5 postcode finally ended when Didier N'Dong became our record signing. On the face of it not the best signings in the world but certainly not the worst either – not helped by the M'Vila saga proving more dramatic than Borini's whilst lacking the Disney ending.
Sunderland began the 2016-2017 campaign as they start most campaigns – by losing. They liked not winning so much that it lasted longer than most of Kerry Katona's marriages, with the first three points being snagged in the sunnier climes of Bournemouth. It was a long and dreary road to those first three points, with Defoe keeping some sort of hope alive with his goals, assisted occasionally by van Aanholt. A particular low point among low points has to be the Palace home game, where in classic Sunderland fashion a two-goal home advantage managed to convert to a 3-2 loss. 39000 fans had their head in their hands as old adversary Alan Pardew snatched one of only four league victories in this season's ill-fated reign over the Eagles. The wheels were starting to fall off again as the weeks at the bottom of the league turned into months.
All good things come to those who wait however, and November saw the first league win of the season for Moyes' boys. Another two wins out of the following four and the fans were being spoilt – credit in no small amount being doled out to Victor Anichebe, who couldn't have sprung to life at a better time. Proving the point that two up front works where one doesn't and at last giving Defoe someone to chew the fat within that final third. Finally, it looked like things weren't all doom and gloom.
You can't discuss the start of our 2016 campaign without mentioning injuries. If Moyes had been dropped in it at the start of the season, someone was kicking him while he was done where fitness was concerned.
For whatever reason, the injuries this year have been relentless – without mentioning the three players in receipt of call-ups to the African Cup of Nations. Cattermole has barely featured this season and his teeth-baring has been a huge miss in the centre of the park. Pienaar has spent more time in the medic's tent than Darren Anderton and if he's not getting injured he gets himself sent off instead. Kirchoff, Larsson, Borini – players who would be pestering for first-team appearances – have all had long periods where they're unavailable. Watmore, Manquillo, Gooch, McNair, Januzaj, Denayer, Mannone have all nursed various injuries, providing an even bigger headache for the manager. Even fan favourite Jack Rodwell has found himself on the physician's couch causing the streets of Sunderland to be lined with devastated mourners for weeks: it's no wonder Sunderland have the longest injury list for any Premier League team this season. With the lastest casualty being super stopper Jordan Pickford, currently out for up to two months with an ACL injury, David Moyes is probably feverishly bubble-wrapping Jermain Defoe as we speak.
Yet more negativity was spread with the club's decision to publicise what we all suspected about the financial state of the club. £140 million in the red with a wage bill tipping the £70 million balance isn't ideal, and it's not helped by the fact so many players raking in these wages are doing so whilst being unavailable for selection.
With the squad dropping like flies with almost every match, it would be detrimental to offload the saleable assets that we do have. Possibly the only silver lining to Jordan Pickford's injury is the fact that he is less likely to be poached by another club. The piranhas are circling for Sunderland's current messiah Defoe, among others, but with so many injuries Moyes is going to have to think very carefully about who he sells in January. Whoever's in charge of the club's finances must have been rubbish at Monopoly as a kid, that's all I can say. Making a profit on only three players out of 49 sold is just embarrassing.
If we're honest, the best memories of the first half of the season actually have nothing to do with the 90 minutes of football on the pitch. Sunderland AFC might not be great at the actual football-playing bit, but as a club they at least claw us back some credibility. The club continued their tradition of honouring servicemen and women at the Arsenal game, as soldiers from Catterick gave the players a guard of honour and completed a parade around the ground before the silence for Armistice Day. November also saw Charlie Hurley Day, a special day to commemorate the 80th birthday of a Sunderland legend. It was a nice touch for other stalwarts such as Cecil Irwin, Len Ashurst and of course Jimmy Montgomery to join him on the pitch before the Hull game.
There's one true Sunderland legend who has yet to be mentioned, the scorer of Sunderland's most memorable goal of the current season. Little Bradley Lowery, a true inspiration and braver than anyone else who has pulled on a Sunderland shirt this year, has captured the hearts of not just the Sunderland fans, but the footballing world. There wasn't a dry eye in the house when he was the mascot when we welcomed Chelsea, and the subsequent video that the club created to honour his special day was heart-wrenching. That little boy scoring against Chelsea deserves to be not just our goal of the season, but the Premier League's. Watching him marching into the dressing room to show Jermain Defoe his football boots with that beautiful smile of his surely puts into perspective any grumbles or complaints we might have about what goes happens on the pitch. Sometimes football is so much more than a game, and can generate something far more important than three points.
And so we look forward to what 2017 has to offer. Well, as much as you can ever look forward to the second half of the season as a Sunderland fan – it will as ever be from behind a cushion, between our fingers and with our hearts in our mouths. How nice it would be if we weren't sat there in April, with all the remaining fixtures of the bottom six clubs and a calculator, figuring out who needs to draw if we drop points away against Watford, and if a point at home against West Ham is enough to keep the wolf from the door for another year. It would be nice if just once, we were safe by Easter and could sit back and enjoy the remaining fixtures without being part of the dog fight. Midtable mediocrity is scoffed at by most clubs – most Sunderland fans would snatch your hand off for it.
Something tells me that we're going to be in the thick of it again, with Palace securing a familiar face as their new manager and Swansea and Hull following suit within days. There are still a few teams skulking around near the bottom and we have the ability to drag our way out of it but, hey this is Sunderland. At least we weren't sat rock bottom at Christmas – surely that's something to celebrate?! (We'll just not mention the New Year's Eve "delightful" day out at Turf Moor – there's 90 minutes I won't get back!)
---