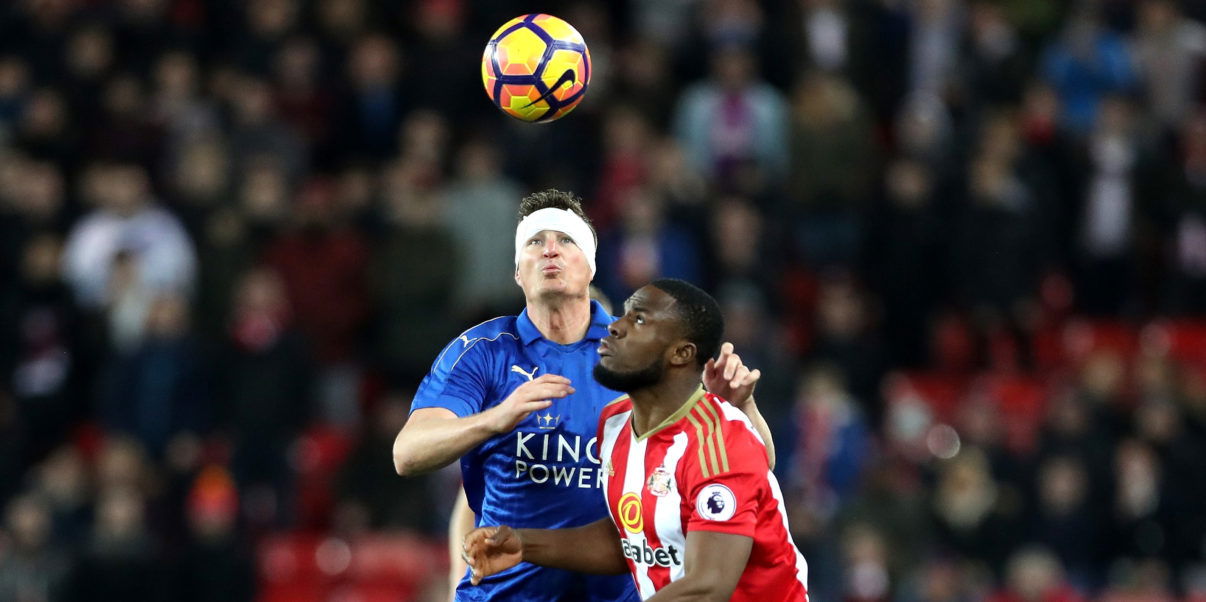 Sunderland Player Ratings: Leicester City (H)
The current Premier League champions travel to bottom three club. On the face of it that headline should have produced a predictably easy win for the champions. However, games are rarely won on paper.
Leicester have the worst away record in the league and have struggled with their man striker Jamie Vardy going through a serious goal drought. It's a stark contrast to last year when he was just about to set a new record for goal scoring around this time last year.
Sunderland, however, have started their mid season revival early this year and still have only had one manager in charge all season. Victor Anichebe has been the catalyst for the change similar to how Khazri and Kone were last year and Borini and Wickham the year before.
The three-pronged attack with Watmore, Anichebe and Defoe have brought Sunderland results and a renowned sense of hope. The mixture of pace,strength and finishing has really given visitors to the Stadium of Light something to worry about.
Moyes seems to be building something at the minute, Sunderland look stronger than ever at the back and Djilobodji looks to be growing with every performance. Pickford is surely a future England number one and the only negative I can say about Defoe is that we didn't sign him ten years ago.
All aspects of the team worked well again today and that resulted in Sunderland leaving with 3 points with a 2-1 win and have now won three of their last four.
Here are my player ratings from the game: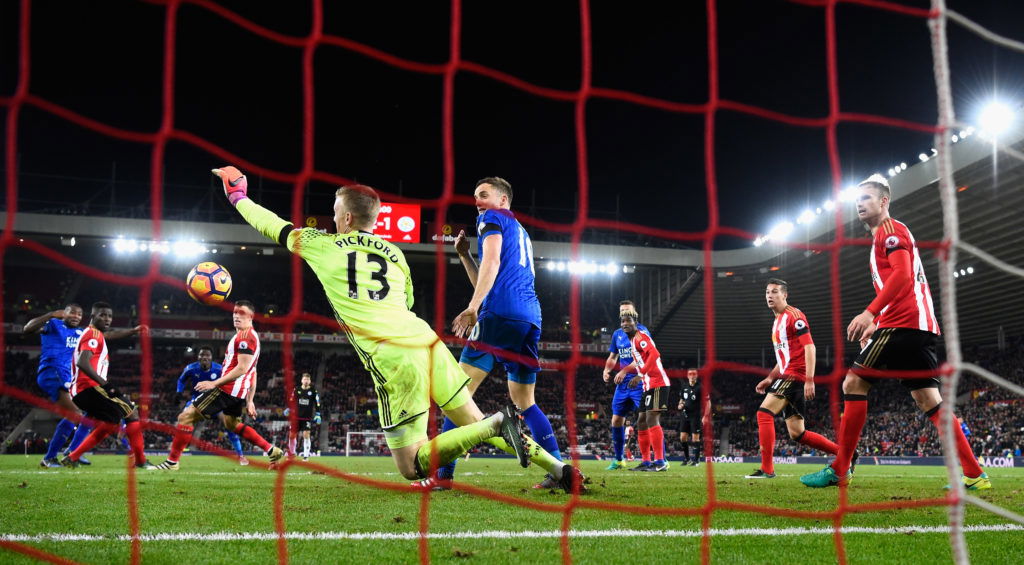 Jordan Pickford - 8
Goalkeepers win points and boy did he show that today. A superb last-minute save surely won Sunderland all three points today. He didn't have to do much today, however, when he was needed he was there.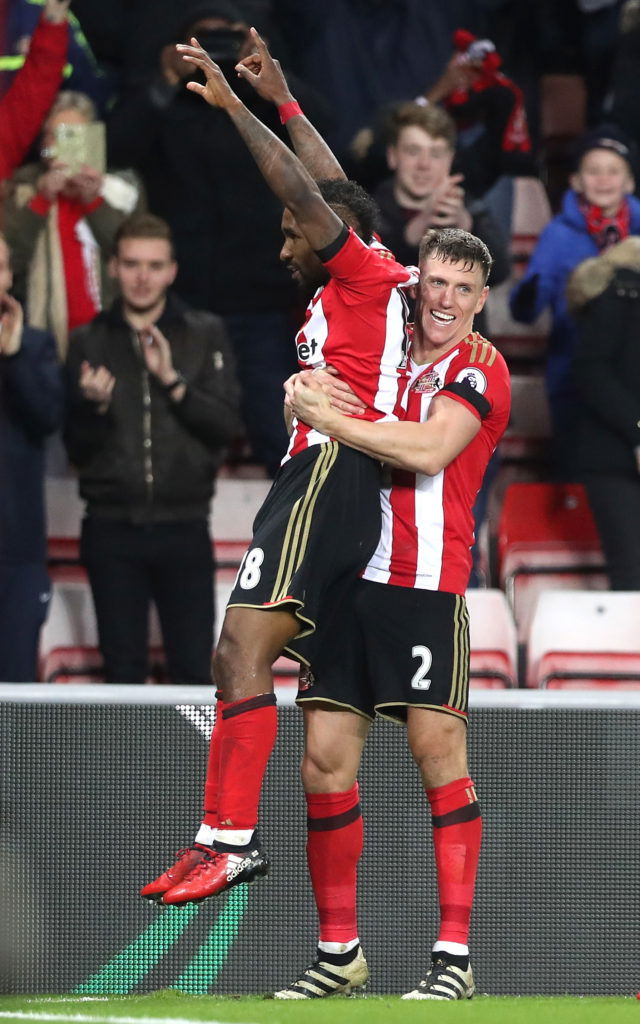 Billy Jones - 7
A very solid performance from Jones. He's playing well at the minute and he's keeping Manquillo out of the team at the minute.
Unlike Van Aanholt he isn't a great attacking talent but he's a willing runner and is providing width and has been defensively very strong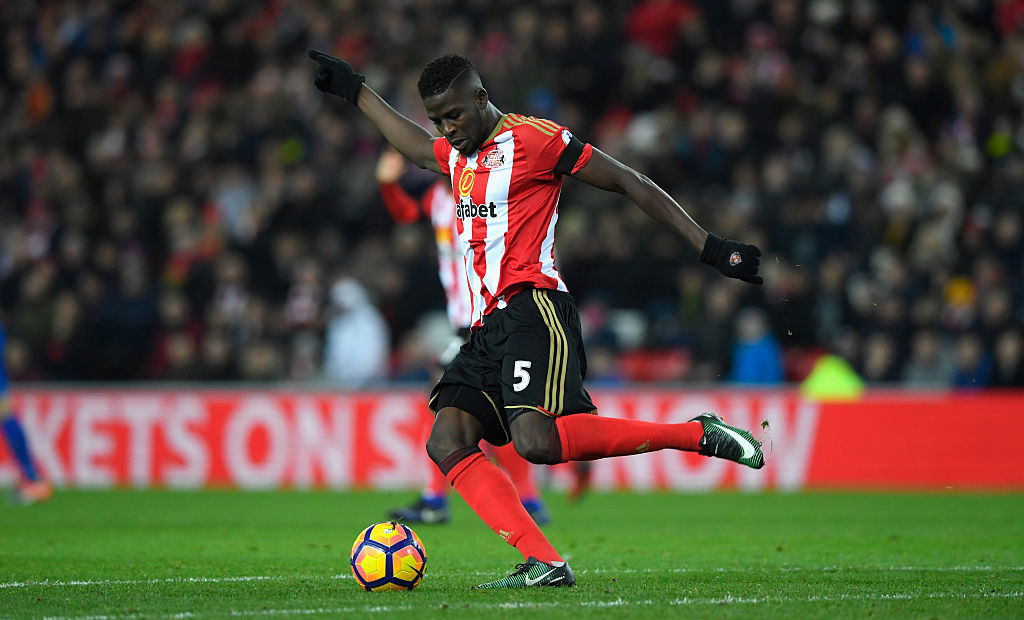 Papy Djilobodji - 7
Moyes made the right decision to put Djilibodji in ahead of JOS. His pace and physical ability was needed today against Jamie Vardy and later Ahmed Musa.
He's looked stronger defensively lately and is benefiting from the defence training under Moyes. A very solid performance.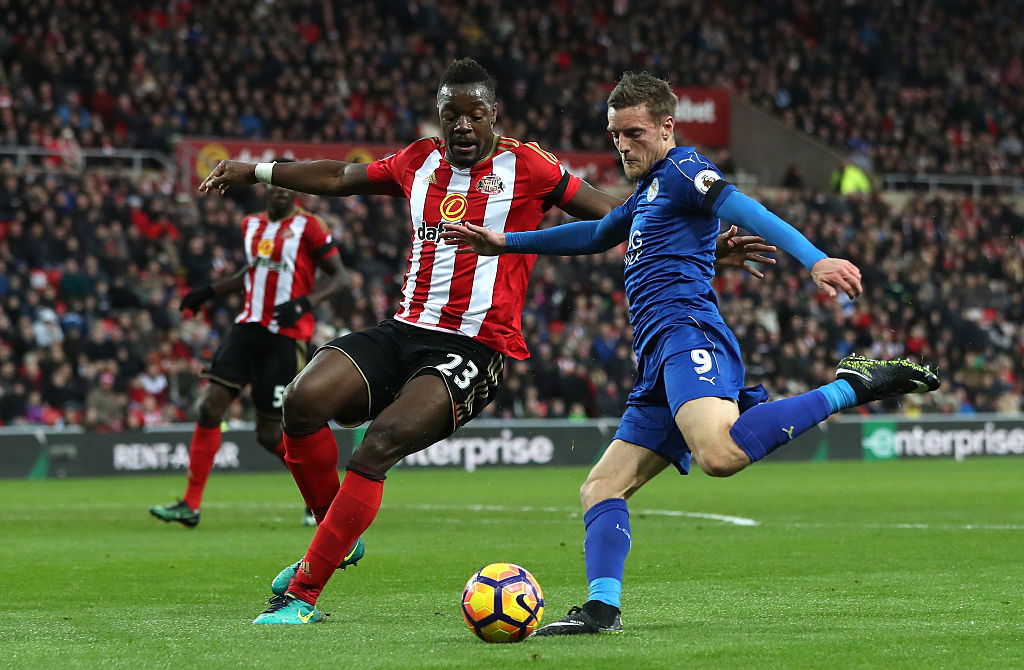 Lamine Kone - 7
Yet again another solid performance from Lamine Kone. He was put up against Slimani today and matched his physical play with some of his own.
His tight marking and physical presence often forced Slimani out wide to retrieve the ball where he's less effective. A great game for the big Ivorian. Hell be sadly missed when the cup of nations tournament starts.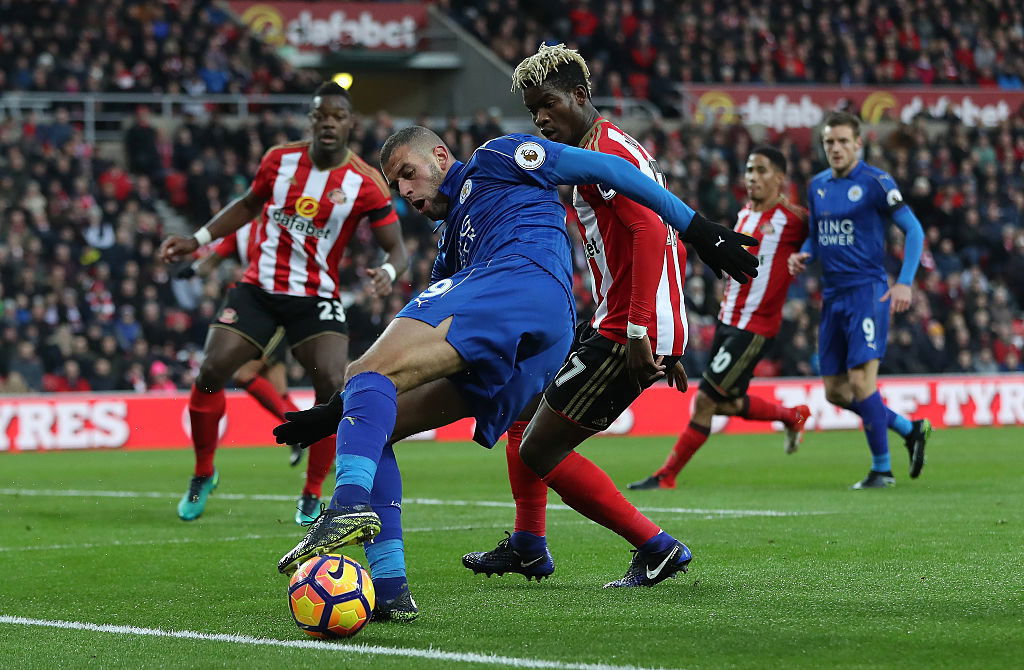 Didier N'dong - 8
Today Ndong was played in a more traditional midfield three and each player seemingly had their own strict instructions. Denayer seemed more defensive minded, Pienaar was the catalyst moving forward and Ndong was given a bit more of a free rein.
Judging on this performance it seems that being given freedom to roam back and forward is the key to success for N'dong. He has the physical attributes to compete in the premier league and has shown glimpses of some fancy footwork skills. Great performance by the big lad.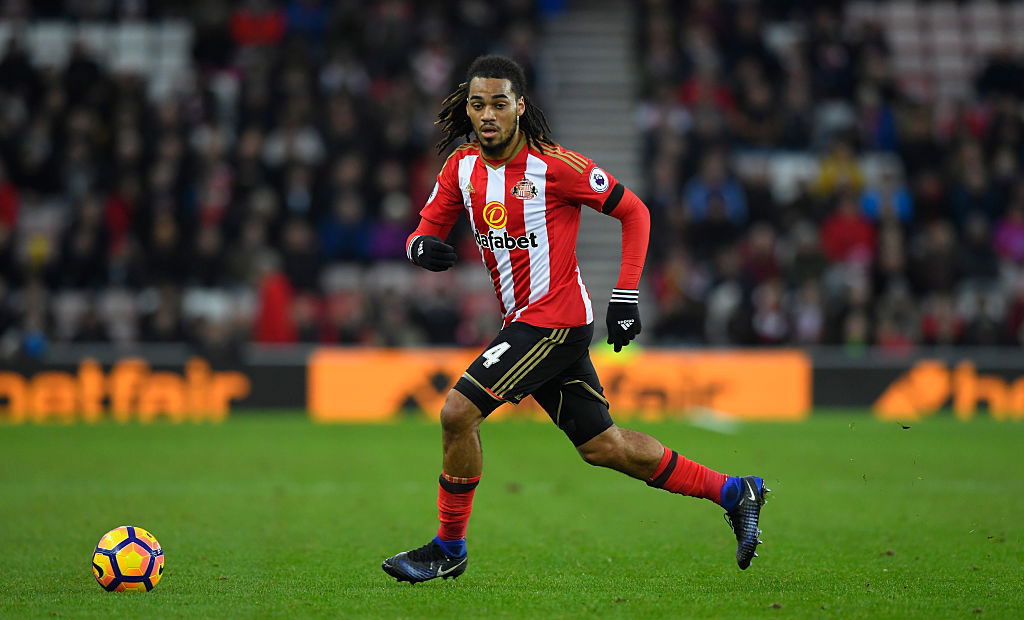 Jason Denayer - 7
Having traditionally played in centre back for most of his career it's been somewhat of a change for Denayer in recent weeks. However the Belgian showed that he is confident with the ball at his feet and the transition into centre midfield has been made to look easy by him.
He played his part in midfield and gave us a bit of grit and bite in the centre. Looks like Moyes is already planning for the future by getting Denayer ready to replace N'dong for the cup of nations.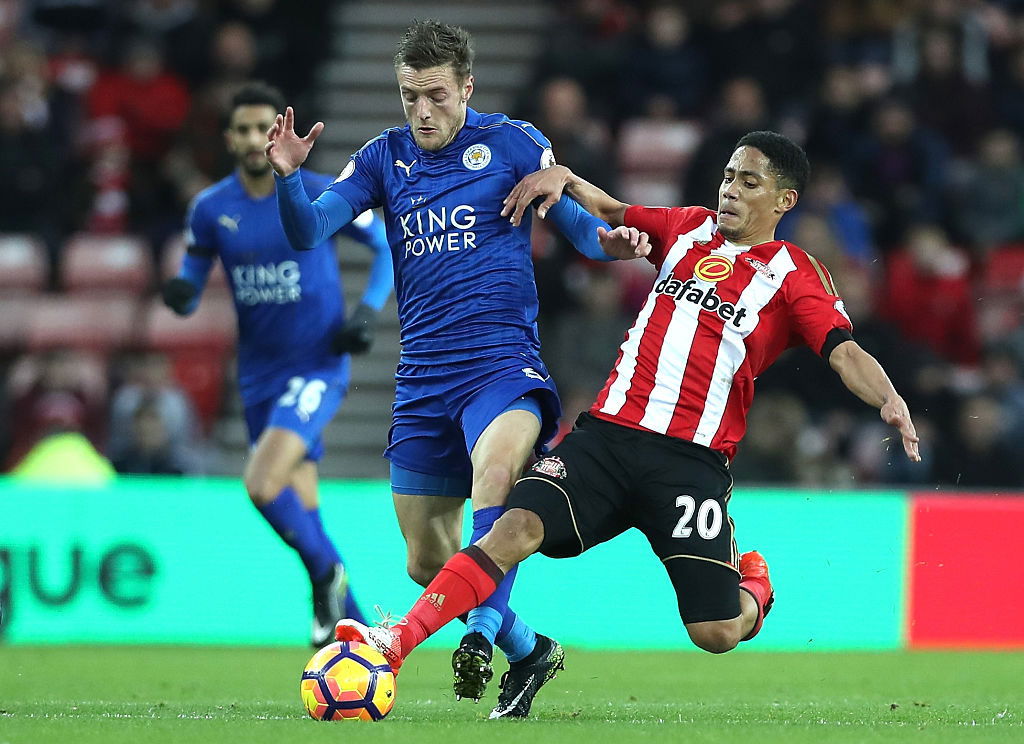 Steven Pienaar - 8
Pienaar has been the cool head we've needed in the centre of midfield lately. His experience is key at the minute and he can slow the tempo down when needed during the game.
He was unlucky to come off injured as he was starting to really warm up during the game and starting to take more control.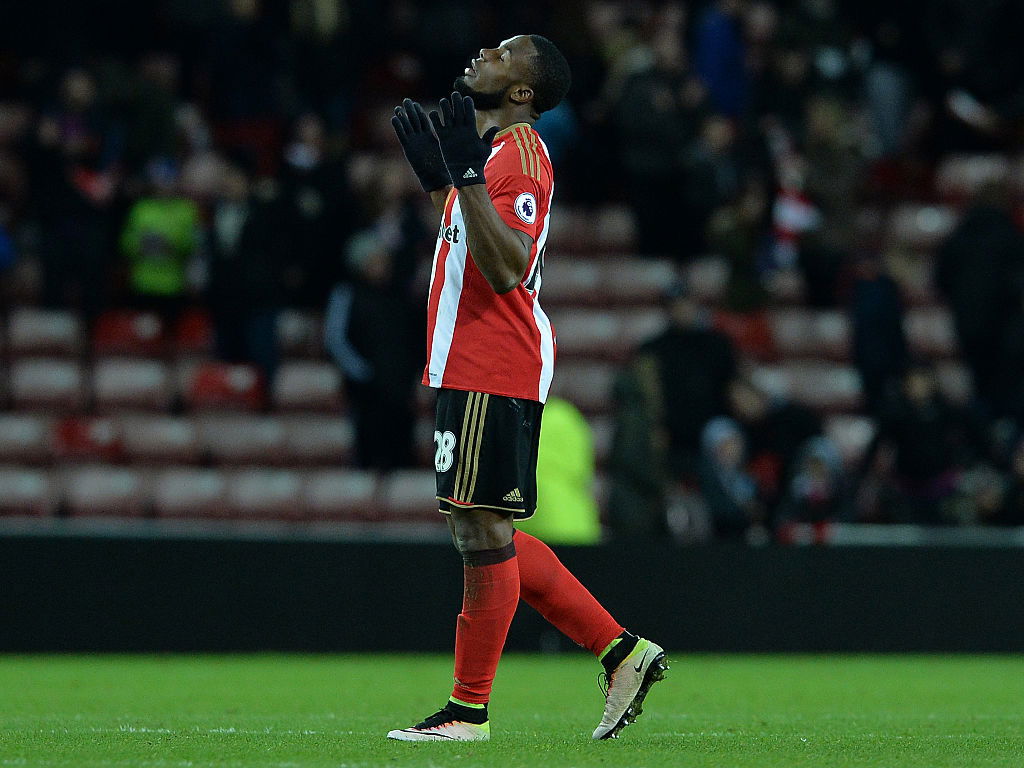 Victor Anichebe - 10 (MOTM)
What a performance by the big man! In the last four games he's been on fire. But today I think he was vital to everything good we did.
He's showed some great footballing IQ recently. Today he decided to pick on Danny Simpson. With Morgan and Huth in the middle he knew he wouldn't get much luck. Therefore he stuck himself on the left side and decided to rough up Simpson all day.
He was a constant outlet for Sunderland. They were able to pump the ball long. Play diagonal switches or hit it too feet. The ball stuck to him no matter what kind of pass he received. He was a big part of the second goal and you cant help but feel his presence in the box was part of the reason that Kirchoff was afforded so much space for the first goal.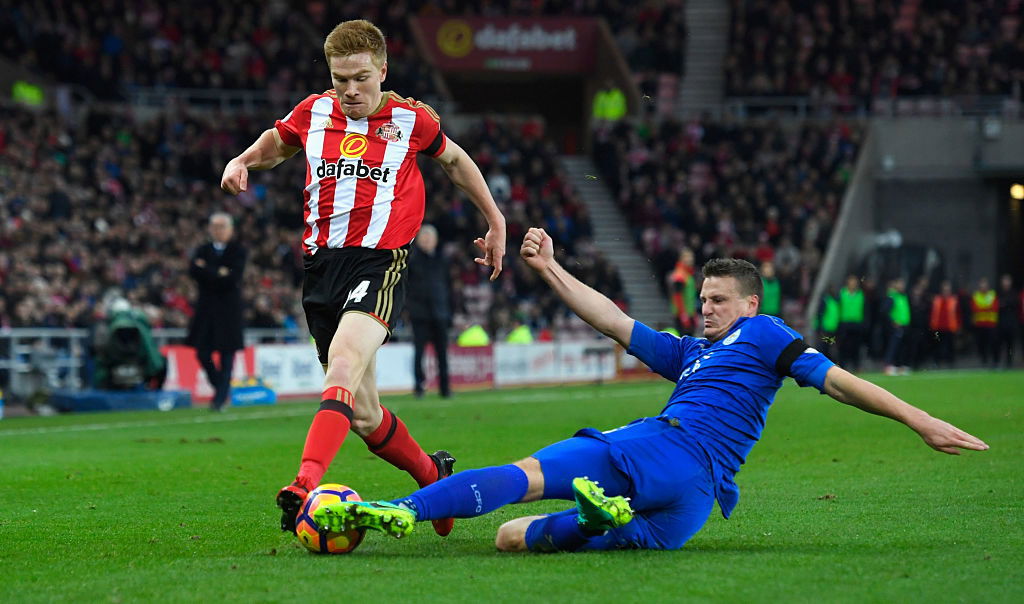 Duncan Watmore - 7
Just wind him up and he'll be able to run all day. His constant willingness to run really opens up a lot of options for us. He gives us a bit of width and an option to go behind the defence instead of playing short to Defoe and Anichebe.
He was unlucky with some of his efforts on goal and some of his passes and crosses did not reach their intended targets. Watmore's scuffed shot led to Defoe's goal which was ultimately the winner but he done well to be in that position in the first place.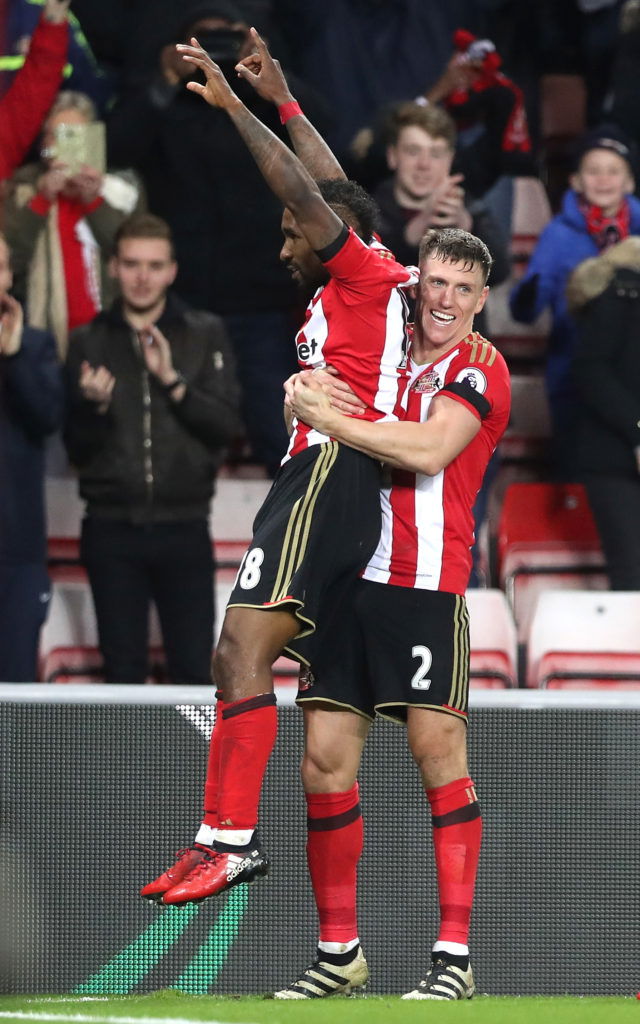 Jermain Defoe - 9
In the same week a story came out about how serious Defoe takes his diet and his health, he showed his never ageing skill.
His instinctive finishing is amongst the best of all strikers to ever play in the Premier League. Now that may be a big statement but think about it. His finishing in and around the box is second to none.
Again his goal was the difference. He made what was a difficult finish look ridiculously easy. Catching that ball sweetly on his poor foot required some top class technique and only Defoe could have pulled it off.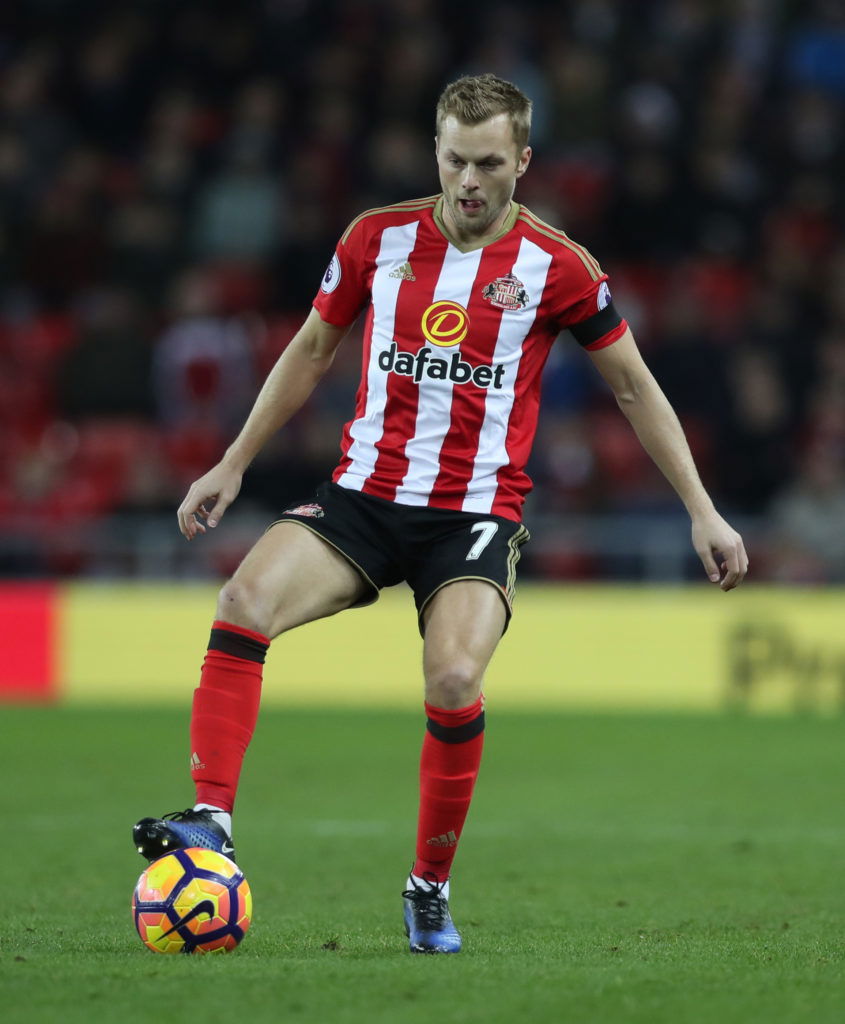 Subs
Seb Larsson (8) – I'm so happy to have him back. His passing ability and set piece ability are much-needed. When he came on in the second half his passion, energy and ability shone through and lead us to victory today.
Jan Kirchhoff (8) – He scored the opening goal today and showed that he might just be back to his best. The big man defended well in midfield, won his arial abilities and was again calm on the ball. It may be a while before we seem him play a full 90 minutes again as his stamina has been a big issue before injury.
Javi Manquillo (7) – Not given much time to do anything and was brought on just to strengthen us up towards the end of the game and he done what was asked of him.
---